News
联系我们
泉州达锋机械有限公司

手机:18959735709 (微信同号)




地址:福建省南安市水头镇海联创业园工业大道25号
Knowledge of wall stone maintenance for granite and marble materials
时间:2020-09-15 10:33:10 来源: 总浏览:471 字体:16px | 14px | 12px
For long-term and efficient maintenance methods, polishing care agents can be used for wall maintenance.
The steps are as follows:
1. Use metal wool to clean the stone wall. Be careful not to wet the wall and keep the stone wall dry.
2. Do a good job of protective treatment to avoid reappearance of stone efflorescence.
3. Make a protective place and let it dry after 24 hours.
4. Coat the surface of the stone with a polishing care agent, pay attention to brushing evenly, and then polish it after drying.
5. The above operations are repeated 3 to 4 times to make the maintenance effect more prominent.  
summary:
After curing by the polishing care agent, the indoor stone wall can generally maintain the bright effect for about 3 years. Usually, you only need to pay attention to wipe the dust on the wall with a dry towel.
DAFON main product is Curbstone/kerbstone/paver stone cutting machine line, multi-blade block cutter, laser bridge cutter, bush hammer machine, stone flaming machine, automatic line stone polishing machine, quarry mining machine, stone turnover machine, stone splitting machine, double blade quarry cutting machine, chamfering machine, edge grinding machine, slab edge cutting machine, stone crusher and so on.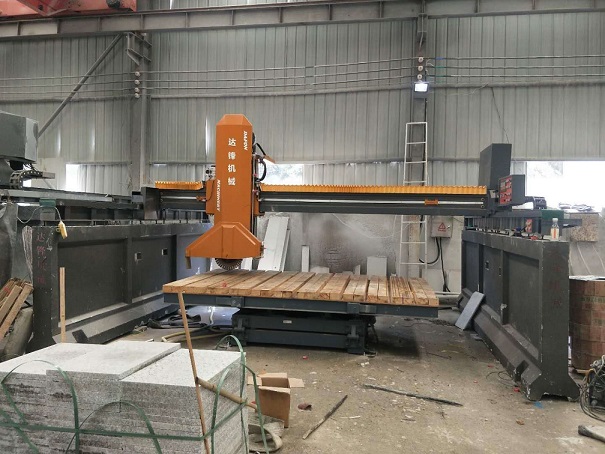 Contact:
Daisy Huang
Whatsapp&wechat:+86 18859970759
Email:daisy@dafonmachine.com
Website:www.dafonmachine.com